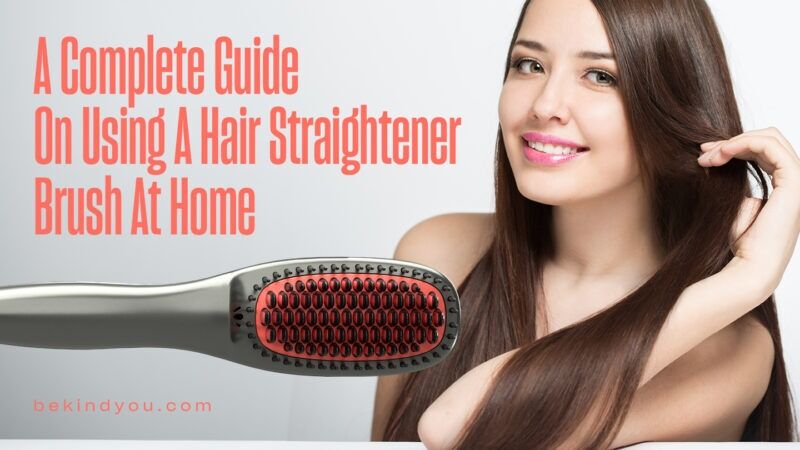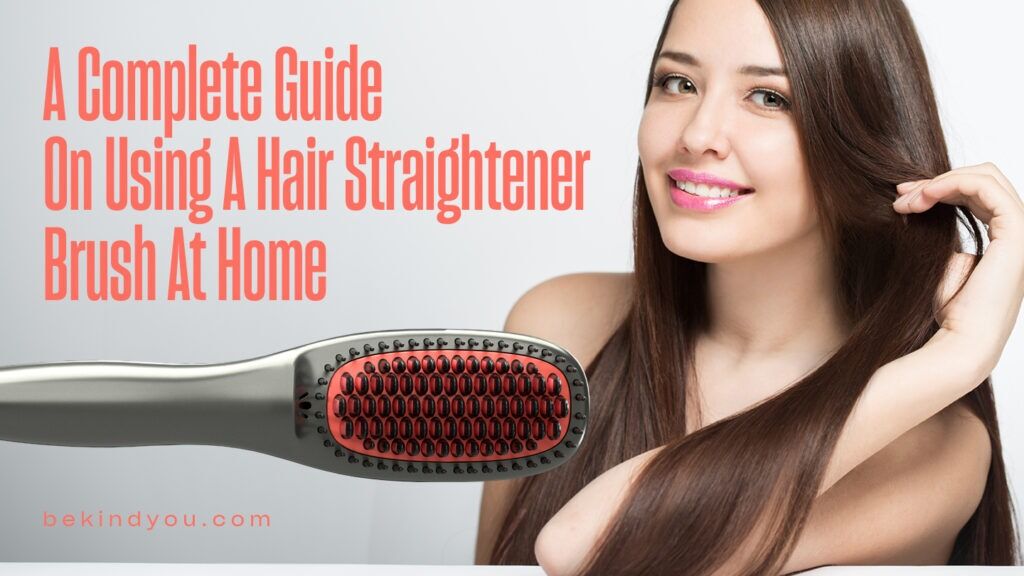 Want to know how to use a hair straightener brush at home? Here is an ultimate guide with steps and facts for your help.
No matter what kind of hair you have, be it the ones that fall in waves over your shoulders or the dense curly ones that bounce and just stop short of the shoulders, there must have been an urge at some point or the other to straighten them.
Even though the straightening of hair can be a time-consuming and exhausting process, it is widely adopted by women all around the world.
Gone are the days when you had to especially pay a visit to a salon nearby to get your hair straightened for attending that evening party. Hair straightening can now be done from the comfort of your home using some friendly, easy to use, and best hair straightener brush.
Especially after the pandemic, it is better to DIY things that can easily be done right at home without spending huge amounts of money in the salons (while also taking considerable risks). Today, hair straightener brushes form an integral part of a woman's grooming kit and have become extremely easy to use and carry.
What's more, by using a hair straightener brush, you can not only straighten your hair but also curl them at the same time.
We have come a long way in terms of technological innovations and so has a hair straightener brush. Well, there was a time when straightening our hair meant seeing smoke coming out of your head and hoping that your hair would not fall out in chunks.
Now, there are so many kinds of hair straightener brushes out there like the ones with temperature control, wide or slim in size, curler, and straightener in one where there is a curling iron attached to the plates, etc. And not going to lie, it is difficult to choose the best hair straightener brush from such a wide variety of products.
This is why we have got a full guide for you on using a hair straightener brush at home and how to go about it. These tips will not only guide you as to how to properly use a hair straightener brush but also help you get the best results.
So, here are a few tips and a complete guide on how to use a hair straightener brush at home.
First Thing First: Buy The Right And Best Hair Straightener Brush
This is coming from the experience of being a curly-haired girl. "Not all straighteners work the best for you". Each hair type has different needs, and hence there are different kinds of straighteners out there. What works for your friends may not work for you and might even damage your hair.
Well, how to choose the right and best hair straightener brush that works best for you then?
Always go for a trusted brand
Check for ceramic coating
Choose a wider straightener
Try to avoid very cheaply price options
With these things in mind, you are good to go!
Shop BeKind Anion Hair Straightener Brush >>
What About Hair Damage?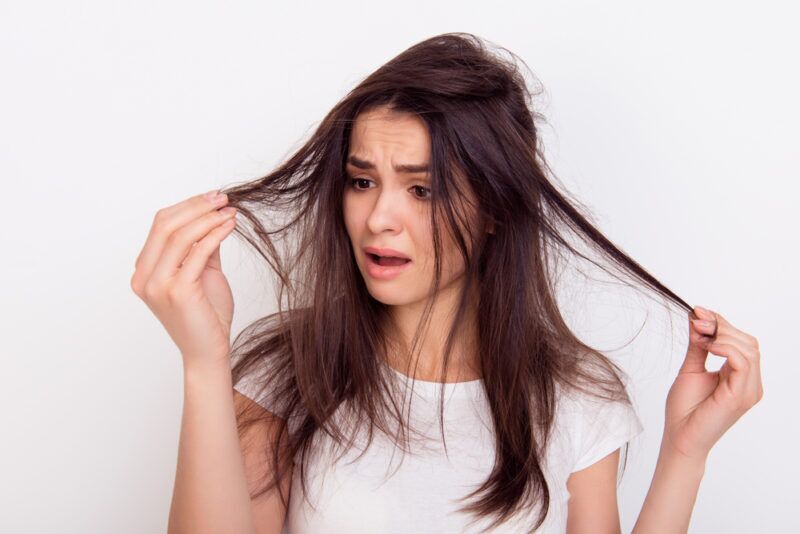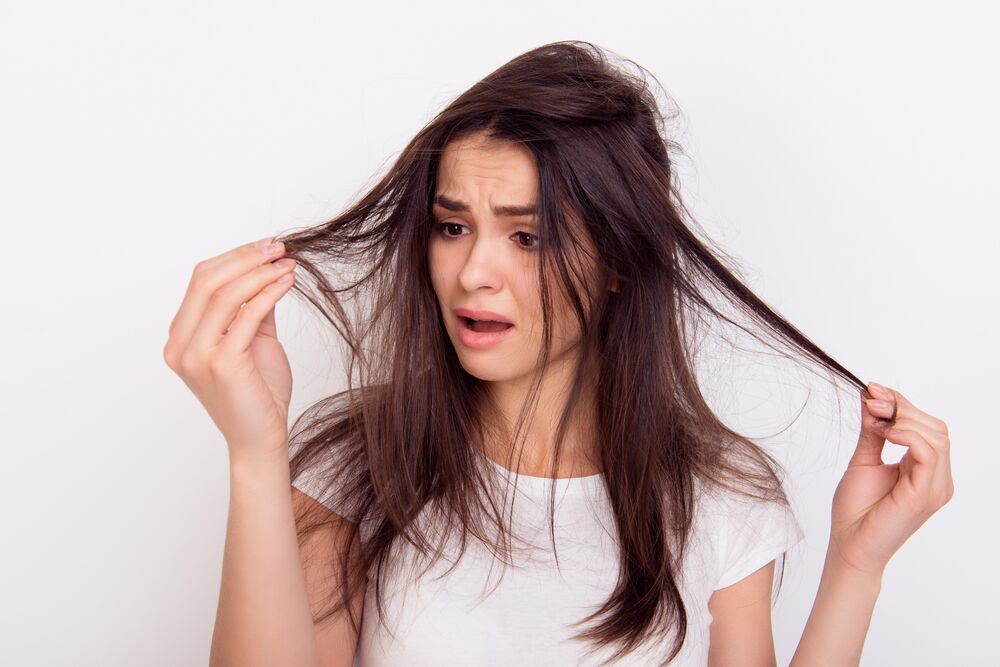 Even though it might not be evident straight away, heat does damage your hair. It could make your hair dry and rough if you do not take care of it properly.
This is where the hair prep comes in before you actually straighten them.
It is very important to have shampooed hair before you straighten because you get better results and also, fuller, bouncy hair rather than looking like a greasy head.
With shampoo, condition your hair as well to make it extra smooth and shiny.
Make sure your hair is completely dry after your hair wash.
Detangle your hair using a brush or a comb since this step will give you a perfect straightening.
If possible, get a heat protecting cream or spray. If not, use aloe vera gel if you like. (PS: have tried it multiple times on my hair, and it does actually work!)
After you are done straightening your hair, apply hair serum for the best results, plus they also smell good, so you get the best of both worlds!

Shop BeKind Anion Hair Straightener Brush >>
How To Straighten Your Hair At Home By Yourself?
Like I mentioned in the previous step, prepare your hair beforehand. Once you are ready to begin, comb through your hair again to detangle any knots.
⏩ Part your hair in the middle into two sections, or whatever way you like.
⏩ Plug your straightener in and let it get hot at the desired temperature if your straightener has the settings.
⏩ Part each section again into two sections: upper and lower.
⏩ Clip one side of your hair partition and the upper section of the side you are going to work with, at first.
⏩ Take a regular or a wide-tooth comb and run through the lower section of your hair once again.
⏩ Take a small chunk of hair from the lower section and comb it 1-2 times and stop the comb right before you reach the edges.
⏩ Now, take the heated straightener and put the chunk of hair in between the plates, and run your straightener slowly from the roots to the end.
⏩ When it reaches the place where your comb is, let go of the comb and keep your straightener at the end for 10 seconds and then let go of your hair.
⏩ Repeat the process until the lower section is done and then run your comb through it.
⏩ Now, unclip a small chunk of hair from the upper section and straighten it using the comb and straightener until you get all the hair from the upper section.
⏩ Once done, comb the entire section of hair and run your straightener through them once again.
⏩ Repeat the same process for the other partition of your hair.
Take A Look At The Video Attached Above. BeKind Anion has made Hair Straightening And Styling A 5 Minute Job!
Now Some Tips On How To Straighten Hair And Get The Best Hair Straightening And Styling Results:

Well, I prefer to straighten my hair from the left partition at first and then the right one. Though it does not really matter. You can just as easily straighten your hair from right to left.
Check the temperature of the straightener before beginning the process. If possible wear a heat protectant glove because it is hot and touching your hair right after you have straightened them might give you slight burns if you have sensitive skin on your fingertips. The best thing to do here is to use a comb. This way, you are avoiding touching your hair and with the combing, the heat will be evenly distributed to each strand of the hair.
Clean the straightener before you start the entire process and also, try to store it properly. The wire may get damaged if you just let it lie around in your house. Plus, the dust on the plates will also affect your hair while you are straightening it.
Do not, in any case, keep the straightener on your hair for more than 15 seconds! You can go over your hair a couple more times rather than letting it sit for a longer time at one go.
These how-to-use best hair straightener brush tips are for gorgeous looking silky smooth straight hair.
But did you know you can curl hair with a hair straightener brush too?
Well, here is how to curl hair with a straightener brush for beginners:
How To Curl Hair With A Hair Straightener Brush For Beginners?
Part your hair into sections again.
If you have curly hair but want beach waves or soft curls, first straighten your hair by following the aforementioned techniques.
Once your hair is straight enough, take a small chunk of hair and put it in between the plates.
Start with near the roots or from halfway through the length of your hair
Once you have the hair in between the flat iron, turn the straightener 180° upwards
Now slowly pull the straightener downwards and there you have it!
Other methods beginners could follow to curl hair with a hair straightener brush:

Instead of turning the straightener 180°, do a 360° and then pull the straightener downwards.
You can also wrap the chunk of hair around one of the plates and slowly pull the straightener down
You could also braid your hair and then run the straightener on it to get those beachy waves. But make sure to add some texture spray for the best results.
One of the greatest plus points of having textured hair (curly, wavy, etc.) is the versatility. You get more options to style your hair. No matter how curl your hair might be, each strand can be straightened with a help of a high-quality and best hair straightener brush.
While the straightening of hair might not be a very straightforward process, it can definitely be made easy. Just follow these simple steps and tips in order to easily straighten your hair at home. A hair straightener brush not only straightens your hair but also permits you to style them in different ways. Now, you don't need to be envious of the hairstyles of other girls, since you can easily style your hair yourself!
The only thing that you need to keep in mind is your own personal safety. The heating element in a hair straightener brush can get really hot, so care should be taken so that it doesn't touch the scalp or your hands. If you just take care of this point and know how to effectively use a hair straightener brush, nothing can stop you from practicing your imaginations and doing your hair in a number of different ways.
So what are you waiting for? Grab your straightener (and if you don't have it, buy one today!) and get styling. You can buy the all-rounder best BeKind Anion Hair Straightener brush following the link given below.
Shop BeKind Anion Hair Straightener Brush >>
So, that's all with this blog post about how to use the best hair straightener brush at your home for salon-like professional styling results. Stay tuned with the BeKindYou.Com for more such amazon hair care and styling blogs. Thanks for reading this post.